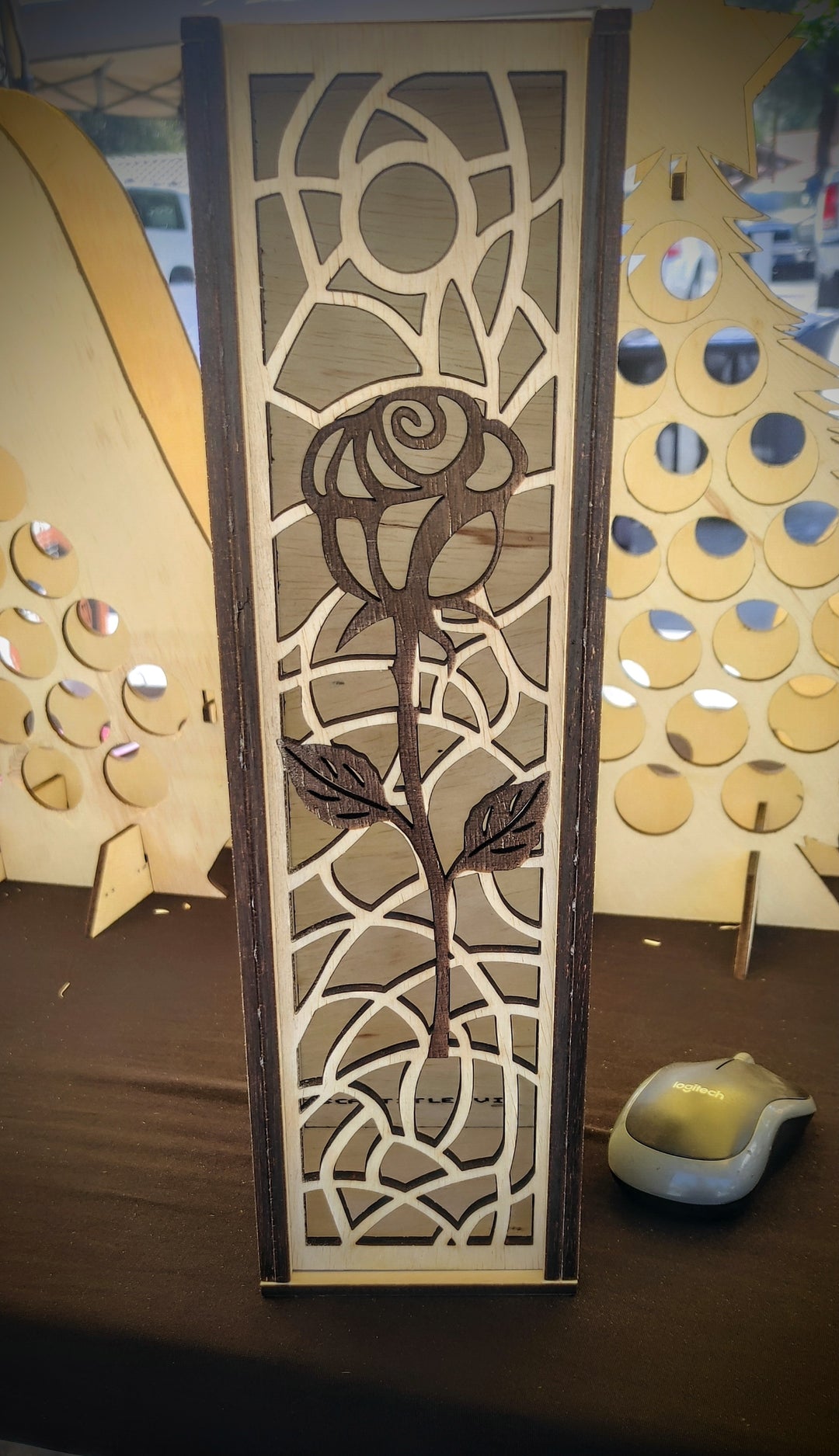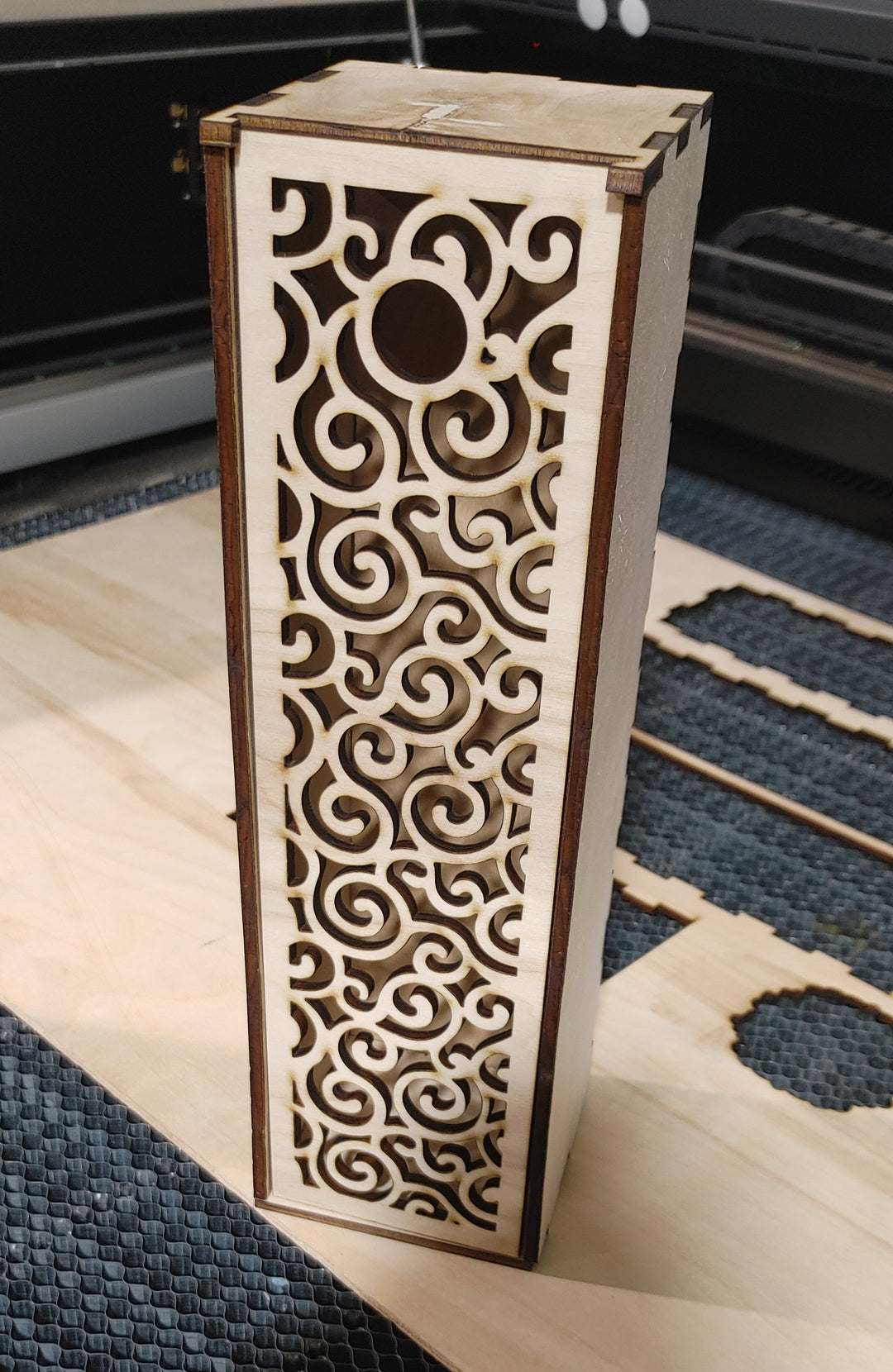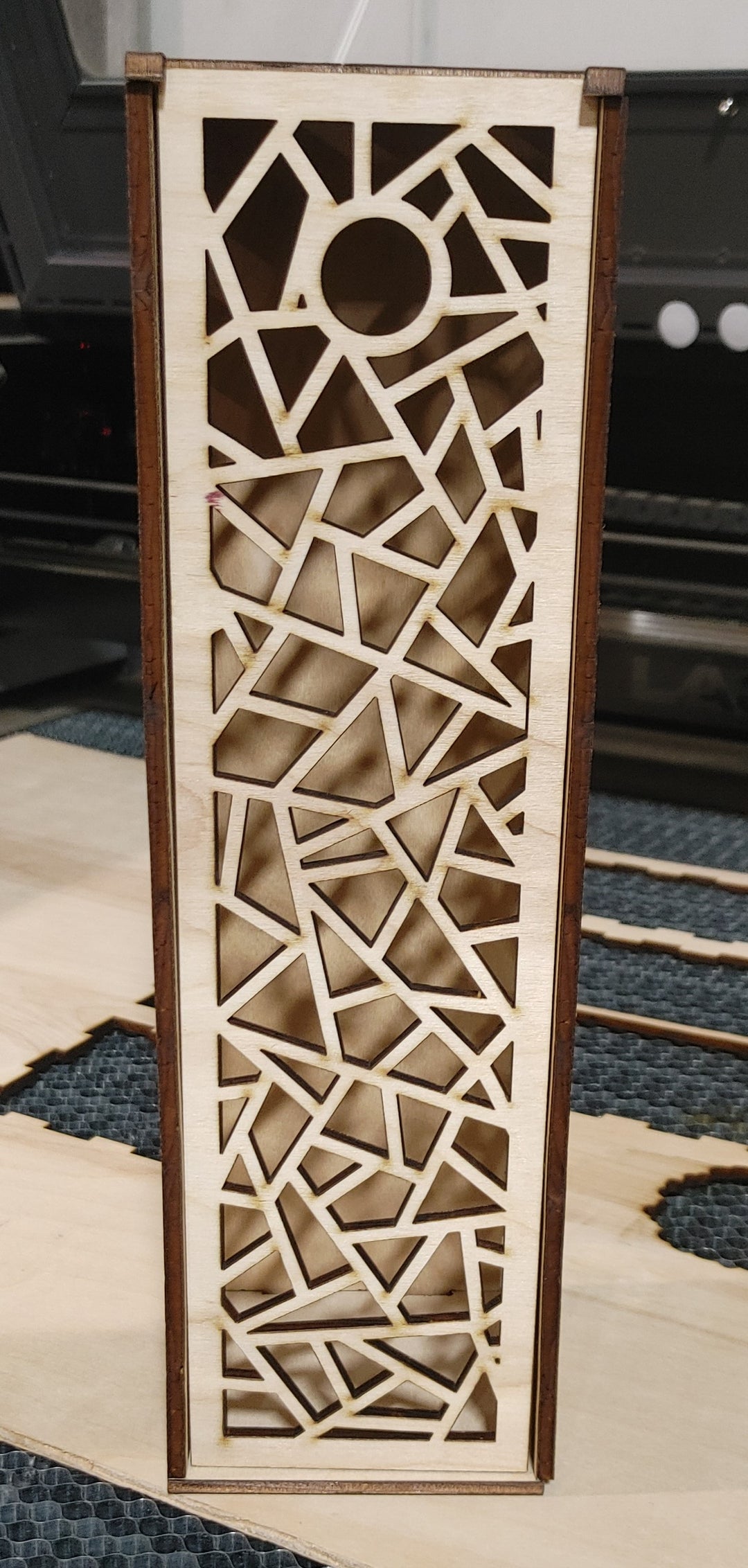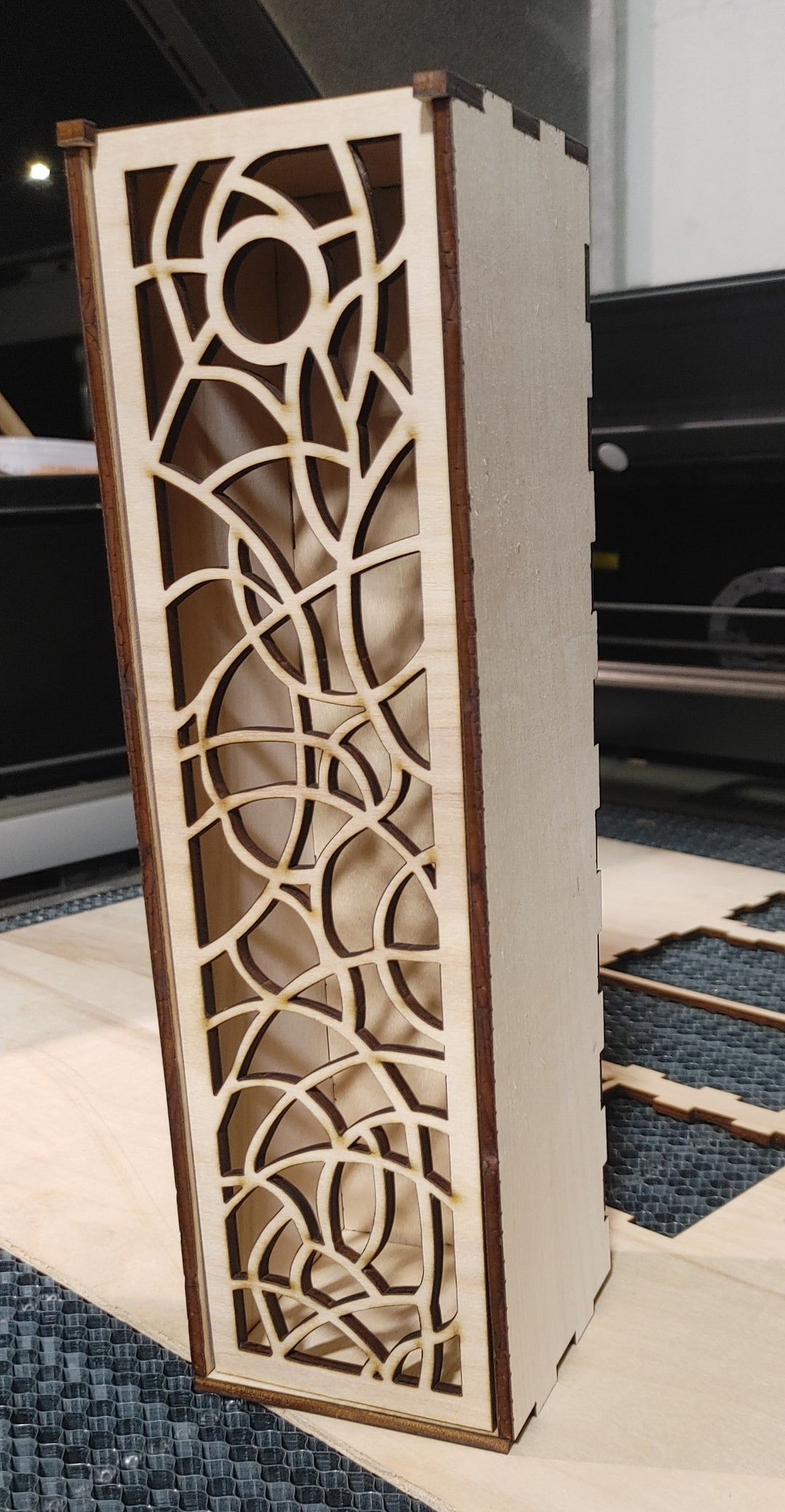 Wine Gift Box
15% off Ready To Plasma Cut Signs/Wall Art Designs and Wind Spinners (Discount automatic at checkout)
BOGO 30% off C-Channels till end of the year (excludes blems)
Buy 3 Ornaments Get 1 Ornament Free
---
Worldwide shipping available
Please send an email to verify shipping costs
All CNC Laser cuts

 

are made to order and typically take 3-5 days to ship
 

(depending on finish)


At Raymond's Workshop, we present to you our exquisite Wine Gift Box. This beautifully crafted gift box is perfect for wine enthusiasts and makes for an elegant and thoughtful present for any occasion.

The Wine Gift Box is designed to hold a standard-sized wine bottle securely, ensuring safe transportation and presentation. It is made from high-quality materials, guaranteeing durability and longevity. The box features a sleek and sophisticated design, with a smooth finish that adds a touch of luxury to any wine gift.

Whether you're gifting a bottle of wine to a friend, family member, or colleague, our Wine Gift Box is the perfect packaging solution. It not only protects the bottle but also enhances the overall presentation, making it a memorable and impressive gift.

To make your gift even more special, you can customize the Wine Gift Box with a personalized message or logo. This adds a personal touch and makes the gift truly unique and meaningful.

Choose the Wine Gift Box from Raymond's Workshop and elevate your wine gifting experience. Order now and make a lasting impression with this exceptional gift box.
*** Can Place a flameless light inside for extra value ***

Measures:
14.5" in tall x 4.25" in wide x 4.25" deep
It can be preassembled, or you can easily assemble it yourself as a fun DIY kit!
Standard finish is Plain clear coated (sanded finish with matte clear coat)
If
Stain

 or

Paint

is chosen finish, please specify the color in the message/note section during checkout or send email to info@raymondsworkshop.com otherwise color will be 

Plain Clear Coat